People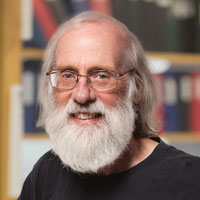 Tony Hunter
American Cancer Society Professor
Tony Hunter received his B.A. in 1965 from the University of Cambridge, and his Ph.D. in 1969 for work on mammalian protein synthesis under Asher Korner in the Department of Biochemistry, University of Cambridge. He was a Research Fellow in the Department from 1968-1971, and a postdoctoral fellow at the Salk Institute from 1971-1973 working under Walter Eckhart on polyoma virus DNA replication. He rejoined the Salk Institute as an Assistant Professor in 1975 in the Molecular and Cell Biology Laboratory, where he is currently the Renato Dulbecco Chair in Cancer Research and Deputy Director of the Salk Institute Cancer Center.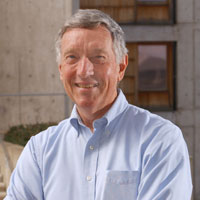 Walter Eckhart
Professor Emeritus
Walter Eckhart served as director of the Salk Institute Cancer Center and head of the Molecular and Cell Biology Laboratory for more than 30 years. He studied regulation of cell growth, including the effects of cancer-causing genes (oncogenes), growth factors, and communication between adjacent cells (gap junctional intercellular communication). Currently professor emeritus at the Salk Institute, he is a member of advisory committees for cancer centers, the National Institutes of Health, and voluntary health agencies.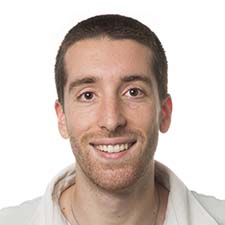 Kevin Adam
Research Associate
I am a postdoc in the Hunter lab since October 2015. Originally from France, I got my PhD in Oncology and Hematology at Paris-Descartes University (Paris V) working on mechanisms of resistance of a specific kinase Pim2 in Acute Myeloid Leukemia. I decided to adapt and develop my skills chasing the elusive phosphoramidate bonds to reveal the non-well established histidine phosphorylation in Human. My ultimate goal would be to define potential signaling pathway involved in Cancer. Equally Professional Scientific Collaborator in the Yates Lab at TSRI, I use the mass spectrometry as a powerful tool to achieve this project. Outside of lab, I like to take advantage of the Californian weather to practice several outdoor activities (biking, running, surfing, hiking…), as well as go out with my wife, my dog and my friends. For more information: 
https://www.linkedin.com/pub/kevin-adam/21/525/156/en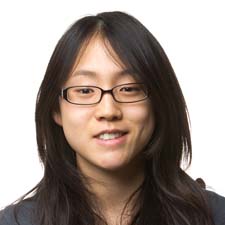 Annie Chou
Graduate Student
I did my undergraduate at the University of Washington in Seattle, double majoring in computer science and cellular/molecular biology. As an undergrad, I worked in yeast and C. elegans looking at the regulation of lifespan through hormetic stressors such as hypoxia and dietary restriction. I joined the Hunter lab in Summer of 2013. Currently, I work on understanding how two isoforms of a phosphodiesterase can differentially regulate the growth of NSCLC. Outside of lab, I enjoy homebrewing, sampling craft beer all around San Diego, and of course, rotting my brains out with video games such as Elder Scrolls, WoW, DiabloIII, and SCII.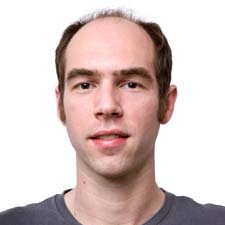 Michael French
Research Collaborator
Originally from New York, I obtained my Ph.D. from Northwestern University in Biochemistry and Molecular Biology. I joined the Hunter lab in 2009 and am primarily interested in understanding the biochemical mechanisms by which a class of ubiquitin ligases known as HECT E3s select and modify substrates with polyubiquitin chains. In my spare time, I enjoy running, basketball and other outdoor activities.
Steve Fuhs
Research Collaborator
I joined the Hunter Lab as a postdoc in 2011 after obtaining my Ph.D. at UCSD in the Biomedical Sciences graduate program where I studied SUMO modification of caveolins. I am currently studying histidine phosphorylation and working to develop anti-phosphohistidine antibodies. Originally from Seattle, I attended CU Boulder before relocating to San Diego and working in the local biotech industry at Acadia Pharmaceuticals. I enjoy many of the outdoor activities San Diego has to offer including being let down by the Chargers, running, swimming, surfing and snowboarding.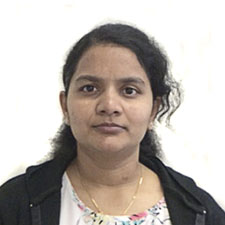 Rajasree Kalagiri
Research Associate
I obtained my Ph.D. from Indian Institute of Science, Bangalore where I studied the role of quorum sensing mechanism in pathogenesis of methicillin-resistant Staphylococcus aureus. I joined Hunter's lab in 2017 to investigate the function of histidine phosphoproteome in mammalian cells. Apart from research, I enjoy painting, long walks and hiking with my family.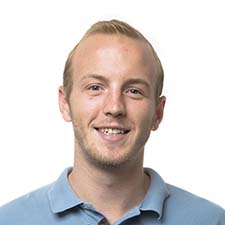 Ben Lewis
Graduate Student
I joined the Hunter Lab in 2016 as UCSD Biological Sciences PhD student. Originally from Northern California, I attended Cal Poly SLO for my undergraduate studies (B.S. in Biochemistry and Microbiology, Double major) and masters studies in stem cell research (M.S. Biological Sciences). While interning in the Verma Lab for my master thesis, I fell in love with the Salk and decided I would like stay. I study post-transcriptional regulation of mitochondrial and stress-response genes. Outside of lab I enjoy taking care of my pack of high-energy rescue dogs.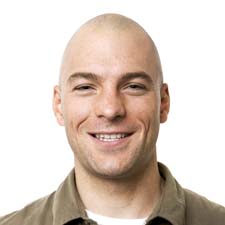 Brandon Lamarche
Research Collaborator
Originally from Southern California, I attended Westmont College (B.S. in chemistry) and then Ohio State University (Ph.D. in chemistry). I joined the Hunter Lab in August 2011. My interests lie in the chemistry and enzymology of DNA damage and repair, and the way in which organisms strike a balance between these two opposing processes to maintain their fitness, fuel their evolution, and defend themselves against pathogens. When not in the lab I enjoy playing outside.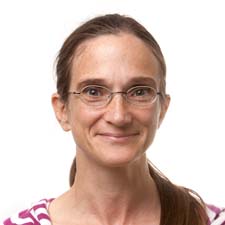 Natalie Luhtala
Research Associate
I recently joined the Hunter lab after completing my Ph.D. in Roy Parker's lab where I studied RNA binding proteins' contributions to cancer cell biology. Currently, I am investigating how exosome cargoes are transmitted intercellularly within the cancer environment. Outside the lab, I enjoy surfing, rock climbing, and mountain biking with my husband followed by relaxation and snuggling with my pack of Boston terriers.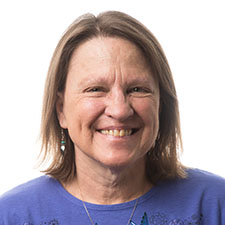 Jill Meisenhelder
Lab Coordinator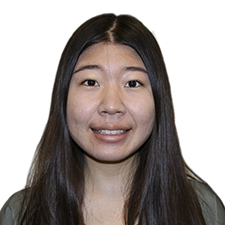 Emily Okamoto
Lab Tech 1
I am a laboratory technician at the Hunter lab. I am currently an undergraduate student at UC San Diego and am pursuing a B.S. Degree in Biochemistry and Cell Biology. Outside the lab, I enjoy playing piano, cooking/baking, hiking around La Jolla shores, and eating new things.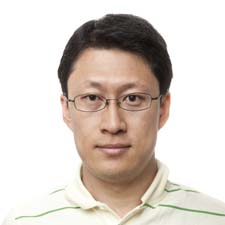 Yu Shi
Research Associate
I joined the Hunter lab as a postdoc two years ago after completing my PhD study at Columbia University in New York City. My current interest of work is to investigate the physiological effects of tumor microenvironment on the cancer cells at distinct stages of tumorigenesis and to elucidate the molecular mechanisms involved in the cell-cell communication among cancer cells and surrounding stromal cells.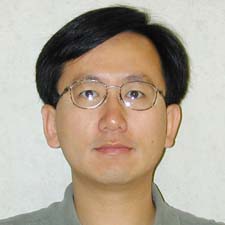 Huaiyu Sun
Staff Scientist
I am a Staff Scientist in the Hunter lab. I am originally from Urumqi, China, went to college in Beijing, and got my Ph.D. from Indiana University School of Medicine. I study how ubiquitylation and sumoylation regulate cellular life, with a current focus on the structure and function of SUMO-binding proteins. Outside the lab, I love traveling with my family.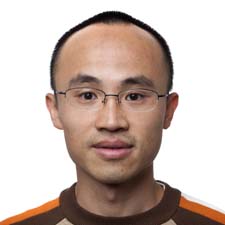 Zheng Wang
Research Associate
After receiving my PhD from the Albert Einstein College of Medicine in the Bronx in 2009, and doing a short postdoc in Boston, I joined the Hunter lab in the summer of 2010. My main focus is to understand the function of SUMO modification in the cell. Taking advantage of the powerful genetic tools in yeast, I designed multiple genome-wide screens to identify SUMO targets and/or regulators of the SUMO pathway. I used to play a lot of pingpong, badminton, tennis, and soccer, but now enjoy the most playing with my 3-year old son since he joined us in 2009.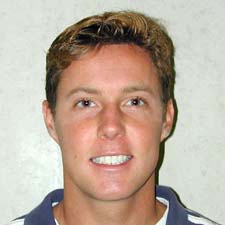 Justin Zimmermann
Research Assistant II
I am a Research Assistant in the Hunter lab. I started working at the Salk Institute after my undergraduate studies at Colorado State University. My current work is focused on the characterization of Nck and its binding partners. I enjoy many hobbies outside of work like hiking with my dog, surfing, soccer, and brewing beer.